Root Sciences In the Press
SOURCE: Cannabis Equipment News
Root Sciences Featured in Cannabis Equipment News
Root Sciences has been featured in Cannabis Equipment News for our innovations in cannabis extract equipment technology. This article breaks down the differences between cannabis extraction and distillation equipment to help you choose the best option for your operation. Read the full article on Cannabis Equipment News.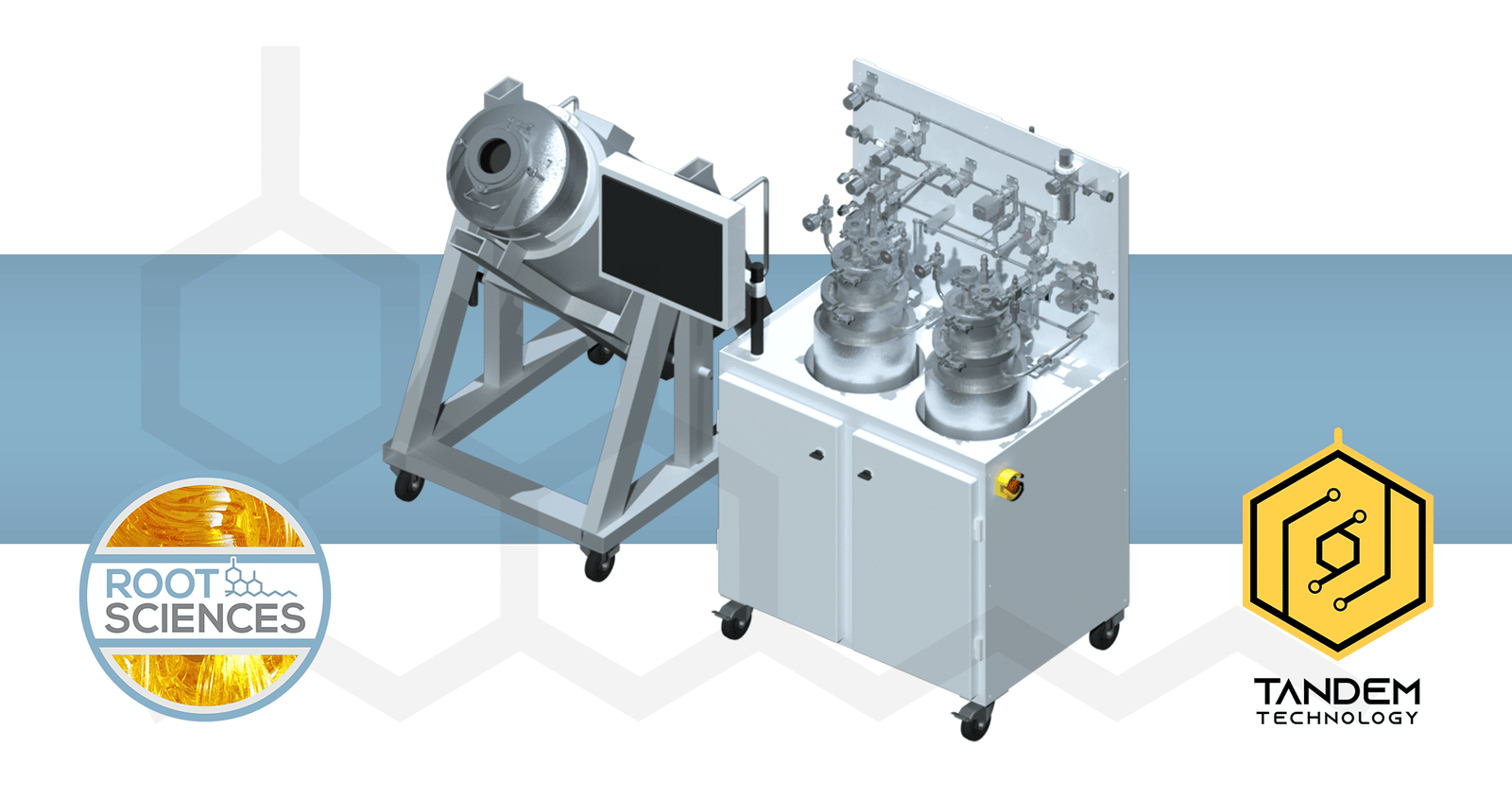 SOURCE: Cision PR Web
Root Sciences Announces Partnership with Tandem Technology
Root Sciences has partnered with Tandem Technology, a leader in terpene extractor systems, to provide cannabis extraction solutions worldwide. "Tandem Technology is the leading innovator of terpene extractors. A key advantage of this technology is the opportunity for reintroduction of desirable terpenes into concentrates, vape carts, topicals, edibles, beverages, and more. Rather than utilize artificial flavors from non-cannabis sources, clients can reintroduce authentic cannabis-derived terpenes into these types of consumer products. We are excited to partner with Tandem Technology on these innovative solutions." -Forrest Didier, Chief Executive Officer, Root Sciences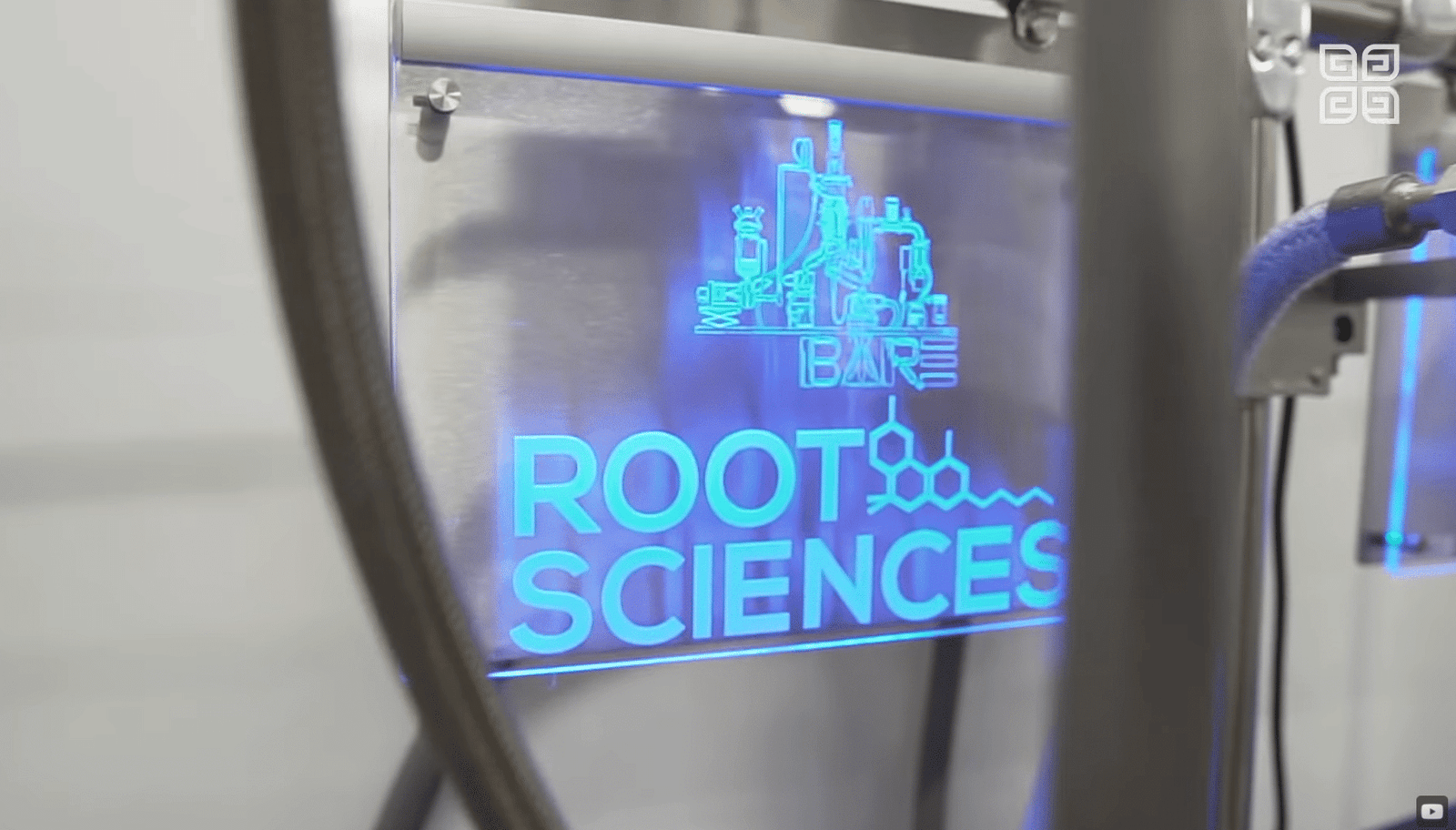 SOURCE: Yahoo
Root Sciences Featured in Yahoo News
Root Sciences' interview with Benzinga has been featured in Yahoo News. Read about how Root Sciences plans to increase their presence in the U.S., emerging South American markets, and Europe, as well as expanding their end-to-end cannabis equipment solutions and professional consulting services to meet any client processor's needs or volume requirements.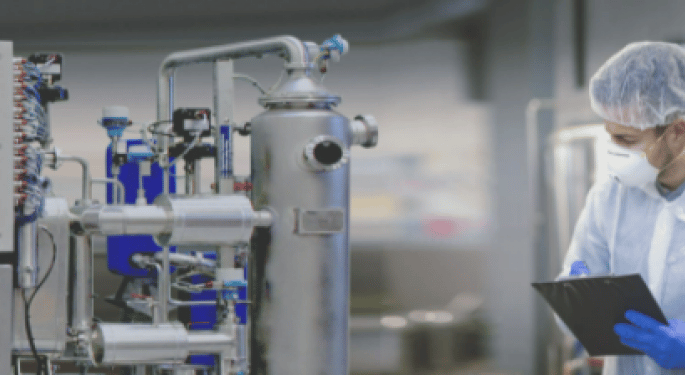 SOURCE: Benzinga
Root Sciences Cannabis Extraction Innovation is Becoming a Global Presence
In an exclusive interview with Benzinga, Forrest Didier, CEO of Root Sciences, speaks on the most suitable extraction methods available for processors in today's market, based on a number of factors. With a multitude of extraction processes converting raw cannabis into a usable form, from THC to CBD, Root Sciences has built unique end-to-end equipment solutions for its customers. Read the full article from Benzinga here.
SOURCE: Cision PR Web
Root Sciences VKL 70-S Distillation Machine Featured in Cision
Root Sciences is featured in Cision PRWeb for the release of the VKL 70-S cannabis distillation machine. The VKL-S is priced under $100,000, providing an economical solution for the production of high-potency cannabis distillate. "VTA and Root Sciences have worked together to introduce a new product line that has significantly decreased the cost yet increased the throughput capabilities for clients. We are excited to build on the phenomenal success of the distillation line with this new model." - Oliver Stoll, Chief Executive Officer, VTA. Read the full article from PR Web/Cision here.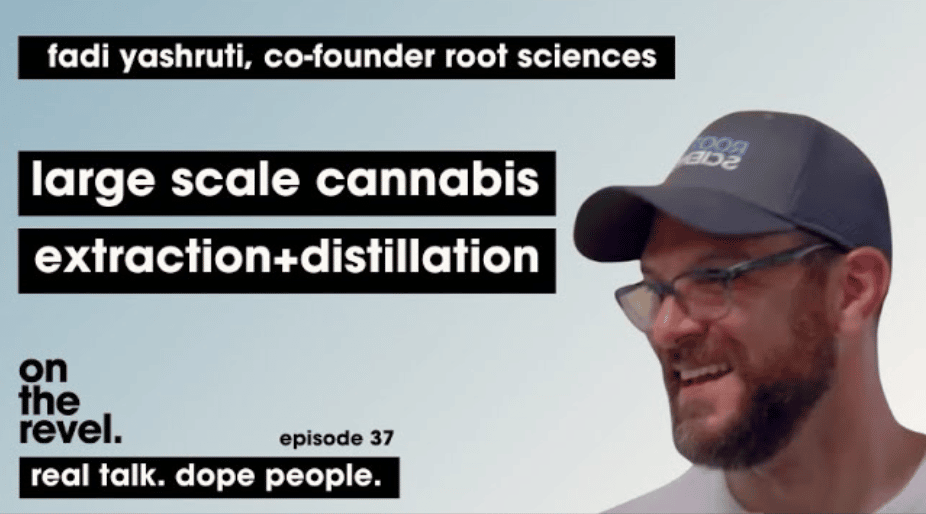 SOURCE: On The Revel
Fadi Yashruti, Co-Founder of Root Sciences, Talks Large Scale Cannabis Extraction and Distillation
Check out Root Sciences LIVE TONIGHT at 7pm EST. Root Sciences' Co-Founder, Fadi Yashruti, talks large scale cannabis extraction and distillation with @ontherevel This week, the ontherevel team will be interviewing Fadi Yashruti from Root Sciences. Fadi and the Roods team have been supplying premium extraction equipment to the cannabis industry for years. As our East Coast community is preparing for potential license applications we want to learn what it takes to run a processing license and how to scale that business. Watch live on YouTube at https://www.youtube.com/watch?v=sZxAM1v9QC4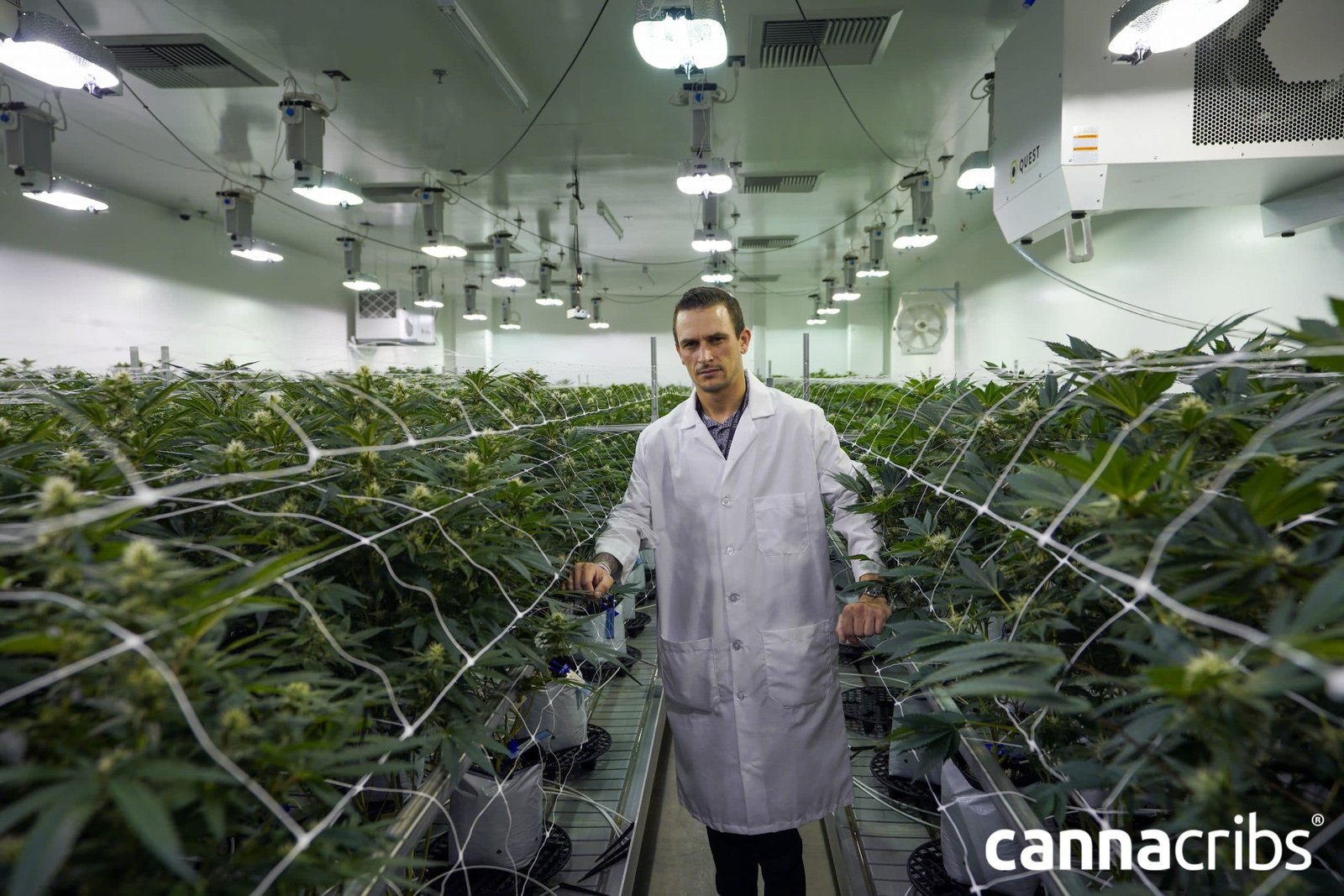 SOURCE: CannaCribs
Root Sciences Featured at Planet 13 in Las Vegas
Check us out in the latest CannaCribs episode shot in Las Vegas at Planet 13 (aka: the Largest Cannabis Dispensary in World). Planet 13 explains how our glass plant (the VKL70-5) has been an absolute "work horse" and a key piece of machinery in their state-of-the-art lab, producing grade A distillate since the day they opened their doors. Full Episode link: https://www.youtube.com/watch?v=KOJkux_j9Ls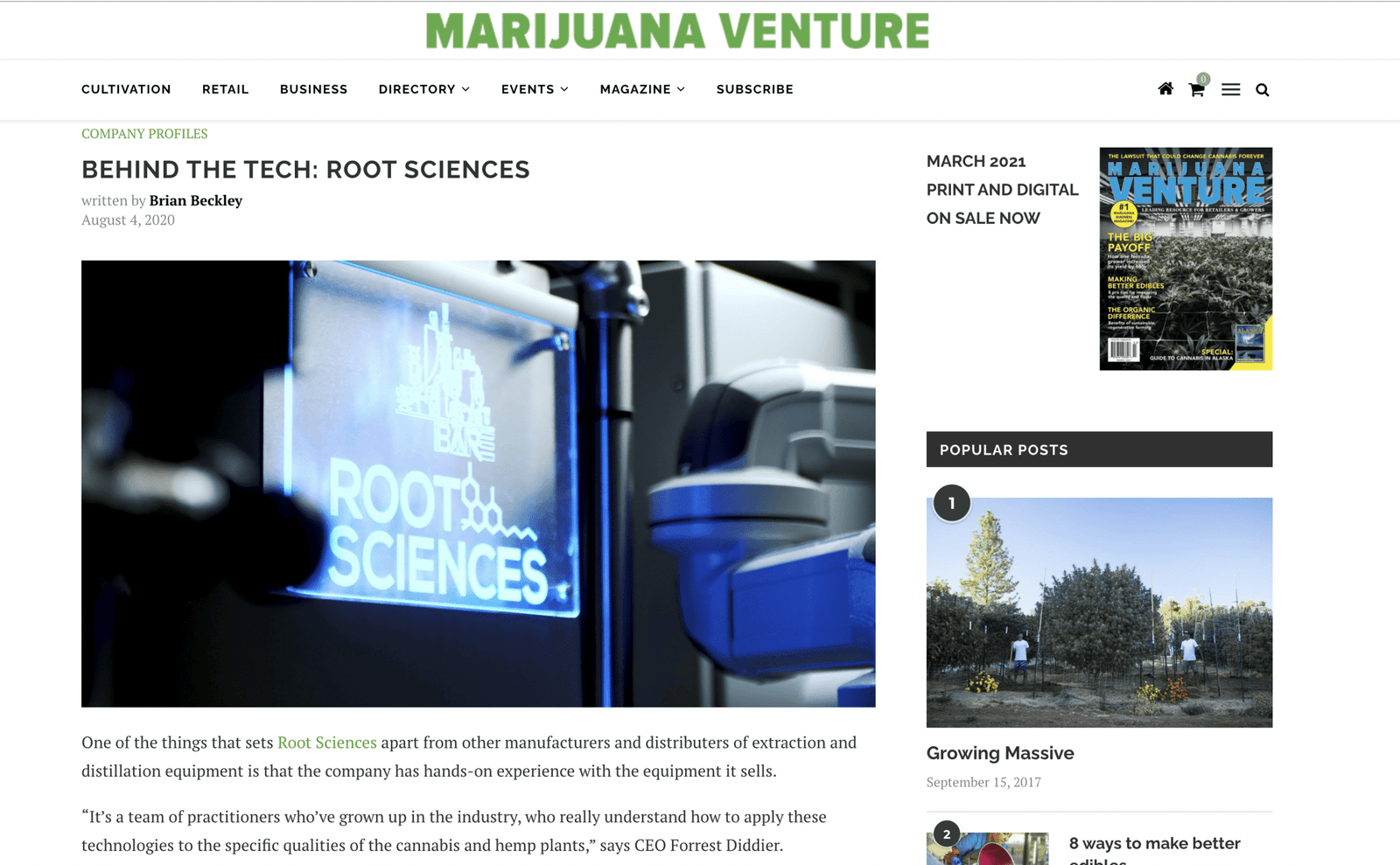 SOURCE: Marijuana Venture
BEHIND THE TECH: ROOT SCIENCES
In this interview with Root Sciences, Brian Beckley of Marijuana Venture reports on how the company worked to expand its products and services over the past year, despite the challenge of battling a global pandemic. Knowing that Root Sciences' founders were some of the original "pioneers in Washington's recreational market," it came as no surprise to learn that the company now provides its wealth of knowledge to businesses seeking expert guidance. "We see ourselves really uniquely positioned as experts in the industry, end-to-end equipment providers with the unique experience of using this equipment," said CEO, Forrest Diddier. "One of the things that set Root Sciences apart from other manufacturers and distributors of extraction and distillation equipment is that the company has hands-on experience with the equipment it sells. These are people who understand the processes... Our relationship with the client doesn't end at the point of sale."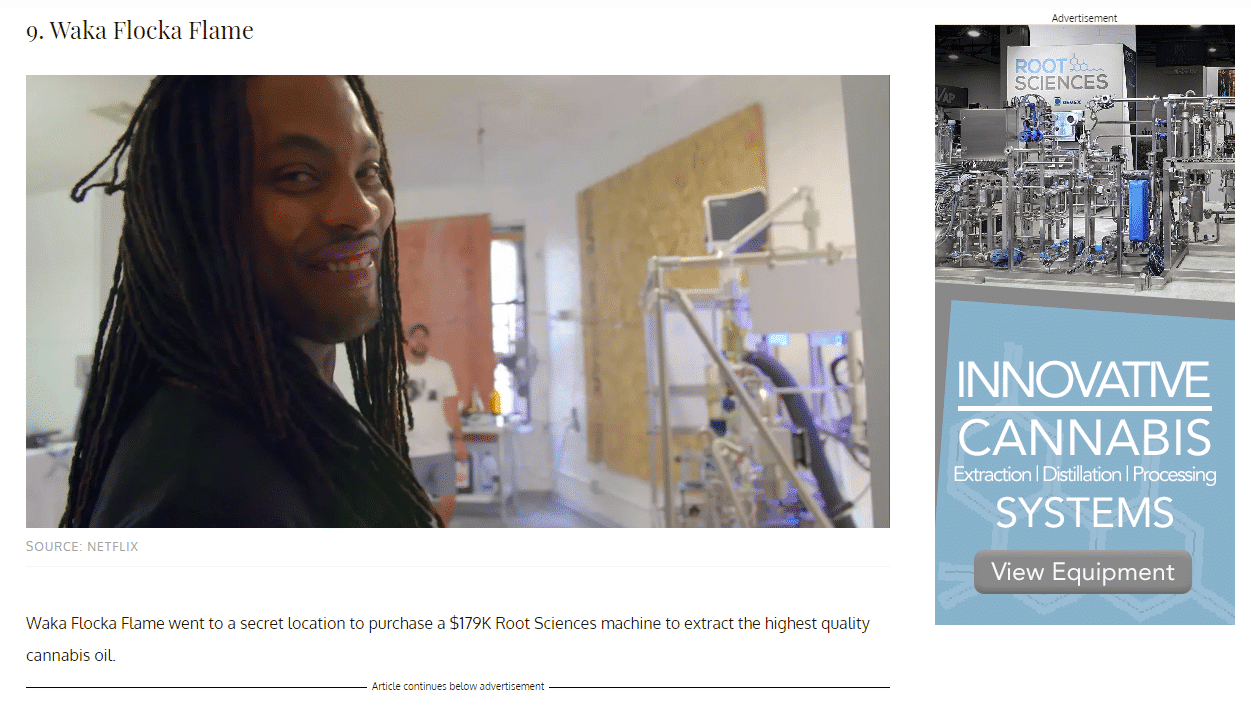 SOURCE: Distractify
The Top 10 Most Extravagant Purchases From 'Dropping Cash: Los Angeles' (EXCLUSIVE)
"Watch Season 2 of Dropping Cash: Los Angeles on Netflix ASAP. The series, from Bright Bay Creative in association with Complex Networks, takes viewers up close and personal with some of the biggest names in music, sports, and reality television, going inside their homes and favorite hangout spots before watching them drop a ton of cash on everything from luxury sports cars to a high-end cannabis oil machine (we're looking at you, Waka Flocka). Waka Flocka Flame went to a secret location to purchase a $179K Root Sciences machine to extract the highest quality cannabis oil."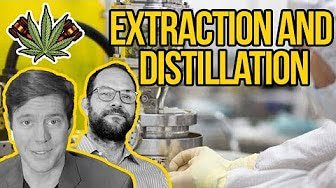 SOURCE: Cannabis Legalization News
Root Sciences' Cofounder, Fadi Yashruti, Talks Cannabinoid Processing with Cannabis Legalization News
In this live-streamed interview by Cannabis Legalization News, Root Sciences' Cofounder, Fadi Yashruti, takes a deep-dive into the world of cannabinoid processing, breaking down several of the most popular extraction techniques and distillation technologies used by hemp and marijuana processing operations of all sizes. In this episode, Fadi also provides key information to those interested in the production of vape cartridges, edibles, craft concentrates, and more. A must-watch for anyone considering entering the industry… or just interested in a behind-the-scenes view into the field of cannabinoid processing. Watch the full hour-long interview on youtube: https://bit.ly/3aZaSYW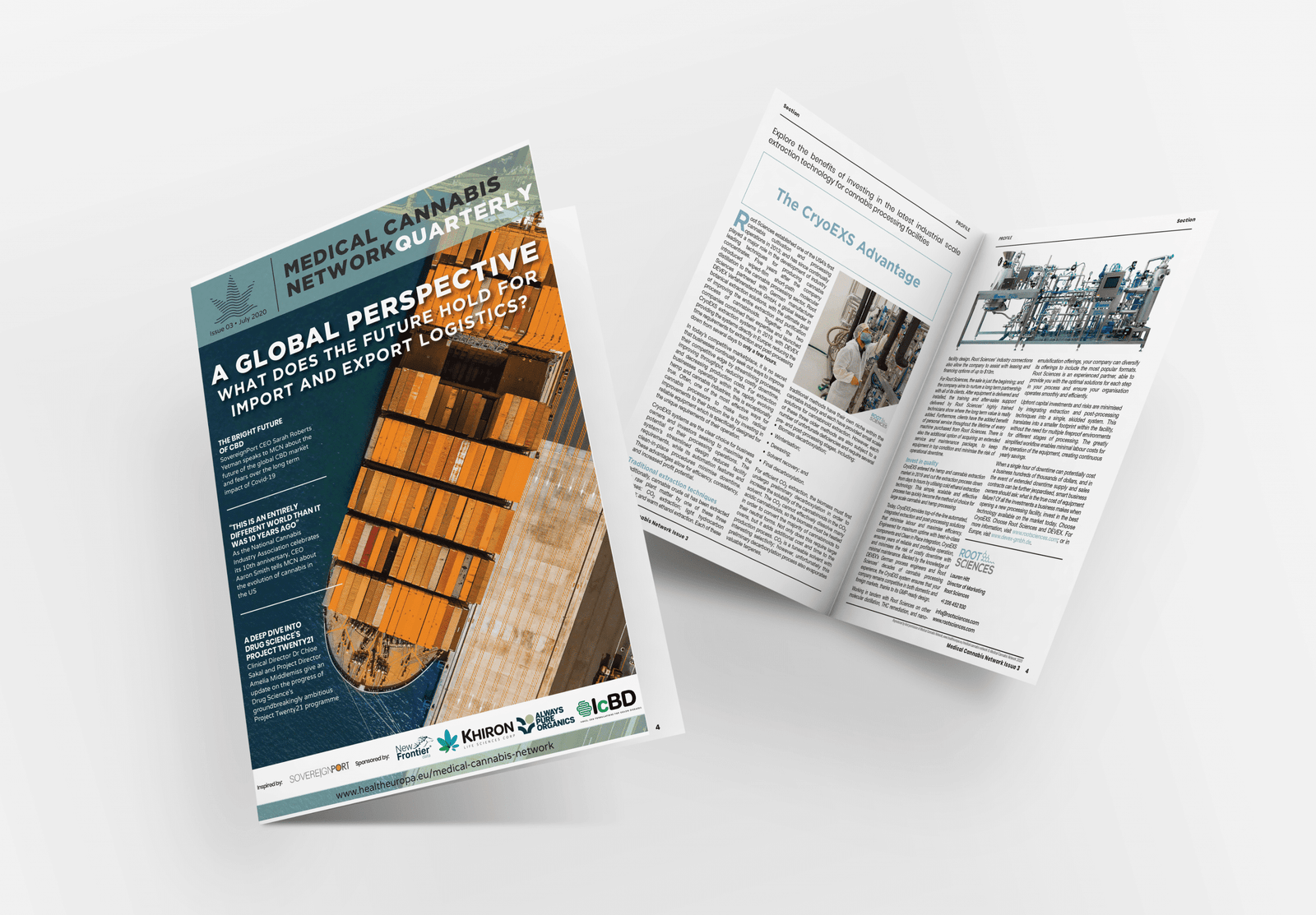 SOURCE: MEDICAL CANNABIS NETWORK, ISSUE 3
CRYOEXS' COLD ETHANOL EXTRACTION TECHNOLOGY FEATURED IN MEDICAL CANNABIS QUARTERLY EDITION
DATE: JULY 2020 Medical Cannabis Quarterly explains how CryoEXS technology, the world's first large-scale cold ethanol extraction and processing machines provided by Root Sciences, functions as a single skidded, scalable solution. These integrated, automated systems developed by German manufacturer, DEVEX, quickly turn cannabis or hemp biomass into a lipid-free, decarboxylated concentrate in a matter of hours; all without the need for additional equipment. Built for maximum uptime, these systems offer unmatched reliability and come in a range of sizes to match customer throughput needs. Learn more about the science that powers these powerful cold ethanol extraction systems in the latest issue of Medical Cannabis Quarterly. Read the full edition by clicking the link below.
SOURCE: HealthEuropa.eu
THE CRYOEXS ADVANTAGE: INDUSTRIAL EXTRACTION TECHNOLOGY FOR CANNABIS
DATE: JUNE 24, 2020 This comprehensive article published by Health Europa, explore the science behind Root Sciences' new line of CryoEXS cold ethanol extraction systems. Learn why these machines are the clear choice for businesses seeking to maximize profit and minimize downtime during the extraction process. CryoEXS' streamlined design reduces facility requirements, and its automation features and clean-in-place procedures minimize downtime for processors. These advantages allow for efficiency, consistency, and increased profit potential. "CryoEXS's cold ethanol extraction technology enables processors to skip the winterization steps which added days to the total processing time of traditional methodologies. By maintaining a temperature below -40°C whenever the biomass is in contact with the solvent, fats, waxes, and lipids are rendered insoluble and remain in the plant material after extraction. Cannabinoids remain particularly soluble in the 190-proof ethyl alcohol; and the extraction process itself is complete in a matter of minutes." Read the full article.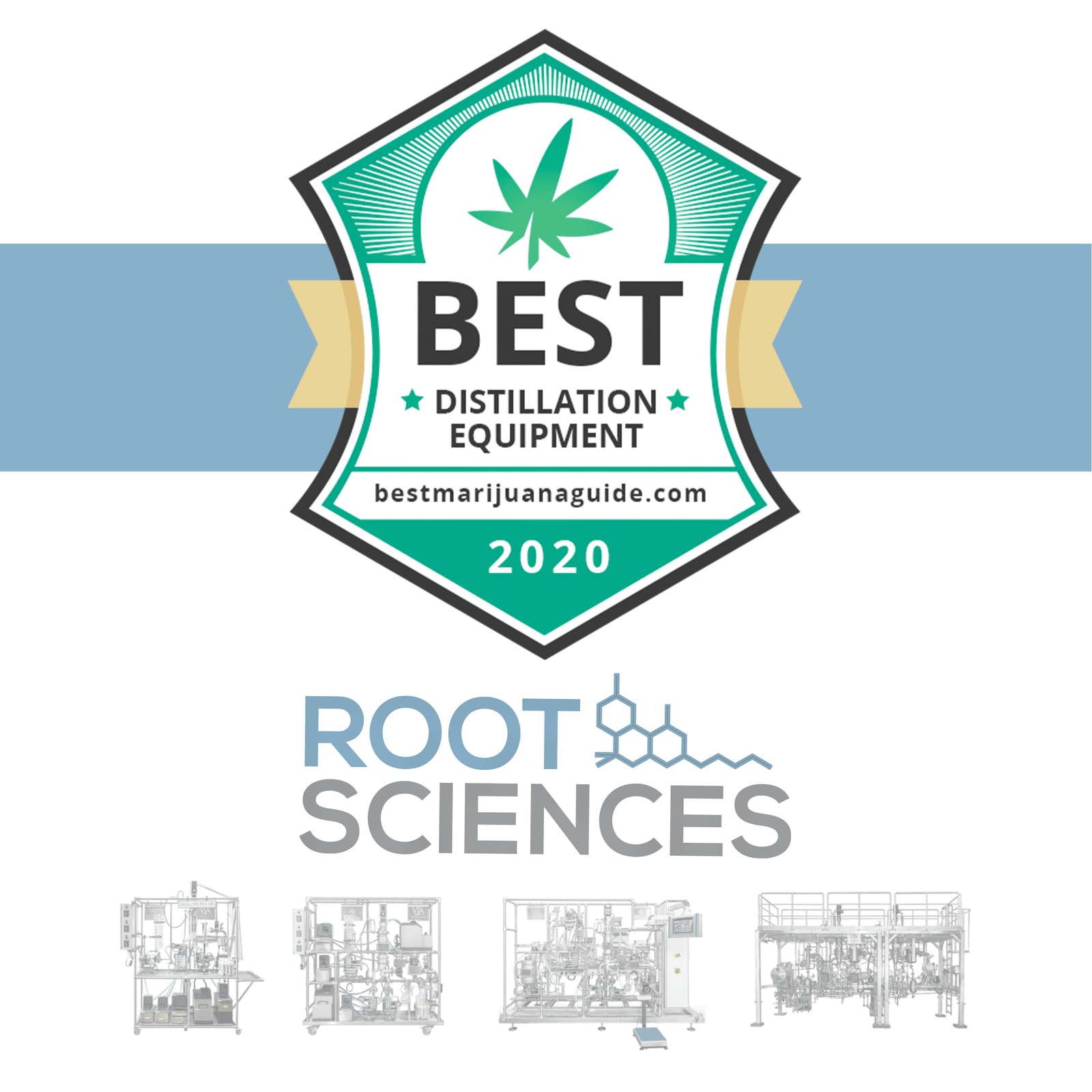 SOURCE: BESTMARIJUANAGUIDE.COM
ROOT SCIENCES AWARDED FOR TOP THC DISTILLATION EQUIPMENT JULY 2020
DATE: JULY 1, 2020 Awarded by BestMarijuanaGuide.com, Root Sciences earned a top 3 spot on the company's list of best providers of "Top THC Distillation Equipment - July 2020." The evaluation criteria was based on a few key considerations, including (1) sustainability (2) ease of use (3) equipment quality (4) service quality, and (5) upkeep. Since 2016, back when the very first VKL 70-5 RS distillation system was sold, Root Sciences has highlighted the importance of providing clients with each of these 5 key essentials. So much more than just an equipment provider, Root Sciences believes the sale is just the beginning and aims to create long-term relationships with each and every client. Expect nothing less than the best in equipment, installation, training, and after-sales support from Root Sciences. Check out the full list of those who made the cut at https://www.bestmarijuanaguide.com/best-thc-distillation-equipment.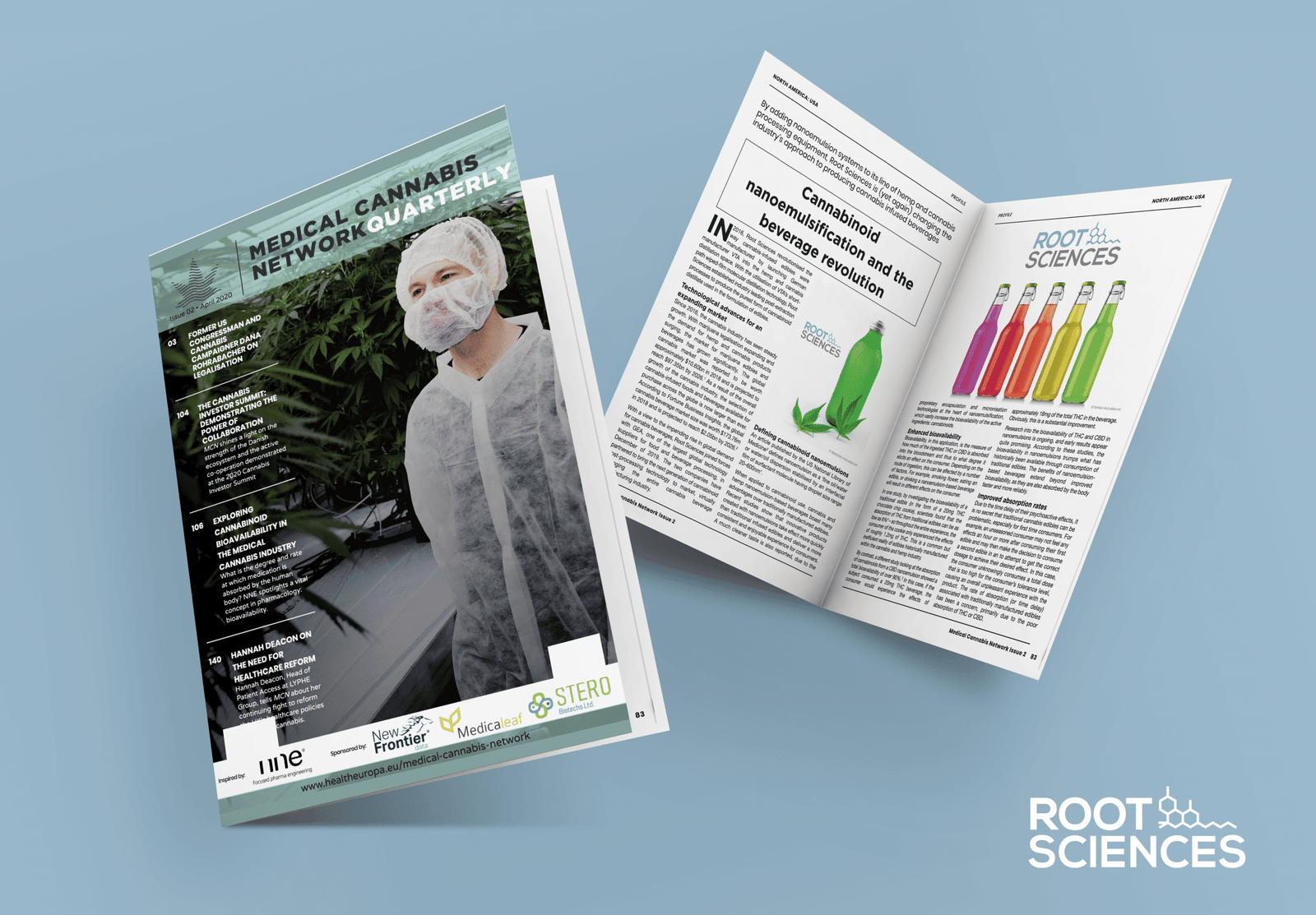 SOURCE: Medical Cannabis Network (MCN)
Medical Cannabis Network Quarterly, Issue 2
DATE: APRIL 7, 2020
Root Sciences is honored to be featured in the April 2020 issue of Medical Cannabis Network Quarterly, a MCN (Medical Cannabis Network) publication, brought to you by Health Europa.  Read The latest full edition of Medical Cannabis Network Quarterly, where you'll find Root Sciences' latest article covering the topic of nanoemulsions featured from pages 82 - 85. MCN Quarterly was formed with a specific purpose in mind.  In a different article published in January of 2020, MCN expressed that the publication seeks to "cover several elements of the on-going movement, from cannabis policy and advocacy, (and) the on-going research into the endocannabinoid system."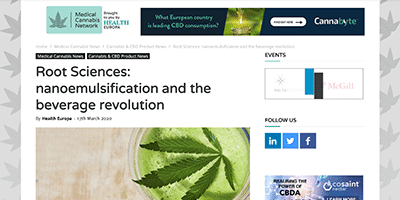 SOURCE: Health Europa
Root Sciences: Nanoemulsification and the Beverage Revolution
DATE: MARCH 17, 2020
By adding nanoemulsion systems to its line of hemp and cannabis processing equipment, Root Sciences is (yet again) changing the industry's approach to producing cannabis-infused beverages. When applied to cannabinoid use, cannabis and hemp nanoemulsion-based beverages boast many advantages over traditionally manufactured edibles. Recent studies show that innovative products created with nanoemulsions take effect more quickly than traditional infused edibles and deliver a more consistent and enjoyable experience for consumers. Read our latest article here, published by Health Europa, "nanoemulsification and the beverage revolution."
SOURCE: kush.com
BEYOND MAKING A PURCHASE, MAKE A PARTNER: HOW TO PURCHASE A DISTILLATION MACHINE
DATE: MARCH 1, 2020
Training periods. Staff turnover. Time management. Learning curves. Expediting processes. Maximizing equipment effectiveness. These all are matters that businesses face, in general, and businesses seeking to do hemp and cannabis distillation are no different. If anything, they're more susceptible to these types of business issues. It's critical for companies seeking to perform distillation to not only seek the right equipment provider, but even more so, the right partner. Here's why professional engineering services beyond the initial purchase are vital.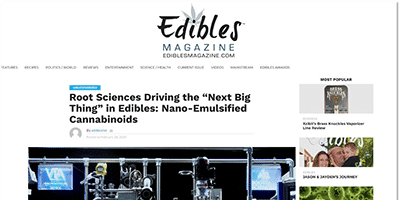 SOURCE: Edibles Magazine
The Benefits of Nano-Emulsified Cannabinoids
DATE: FEBRUARY 28, 2020
Edibles Magazine writes on how nano-cannabinoid edibles are superior to traditional edibles in a number of areas: (1) it's much easier to incorporate nanoemulsions in the formulation of edibles (2) nanoemulsions have a higher degree of bioavailability with a greater therapeutic effect (3) the human body absorbs active ingredients faster and more predictably (4) just a fraction of the established dosing is required in manufacturing edibles when using nanoemulsions (5) Nano-emulsified cannabinoids greatly improve the homogeneity of cannabinoids of each edibles batch produced.. meaning that cannabinoids are evenly dispersed across the entire edible, and not just as a coating on top of the surface.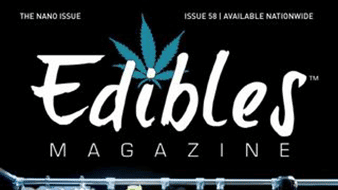 SOURCE: EDIBLES MAGAZINE, ISSUE 58
Root Sciences Driving the "Next Big Thing" in Edibles: Nano-Emulsified Cannabinoids
DATE: NOVEMBER 15, 2019
Just as Root Sciences' wiped film molecular distillation technology changed the way edibles were manufactured back in 2016, they are once again disrupting the industry, working to launch the next revolutionary technology in edibles: cannabinoid nano-emulsification. Due to the proprietary encapsulation and micronization technologies at the heart of nano-emulsification bioavailability of the active ingredients, cannabinoids, increases. Depending on the type of infused product, the bioavailability of traditional formulations can be as low as 4%, but by taking advantage of nano-emulsion technology, infused products can achieve a bioavailability as high as 90%. This means that onset time is measured in minutes, not hours, and the same dosage will produce a more pronounced effect. The enhanced bioavailability of Root Sciences nano-emulsions is a direct result of the proprietary blend of surfactants and the extraordinarily small average particle size achieved through their process.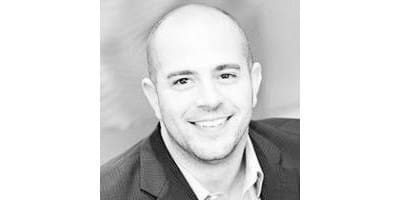 SOURCE: ON THE REVEL
2018 CANNABIS + SCIENCE LEADERS: NENAD YASHRUTI
DATE: November 1, 2018
Featured in REVEL's Winter 2018 Issue of Leader In Cannabis + Science, learn more about Nenad Yashruti, Co-Founder of Root Sciences. REVEL is known for "opening hearts and minds to the business opportunities in legal cannabis, for inspiring ideation by showcasing the newest and most innovative cannabis technologies in research, science, finance, hardware, and software, for celebrating the entrepreneurs who are defining the next generation practices and standards for the cannabis industry, and for choosing inspiration and collaboration for a stronger industry and a healthier business community. The article covers Yashruti's early influence in his role at Root Sciences, which is now known as the world's oldest and largest giant in the final stage processing of purified cannabis concentrates. With total cannabinoids reaching over 99%, companies using Root Sciences' line of short-path wiped-film distillation equipment produce the highest quality pure cannabis concentrates in the legal cannabis industry.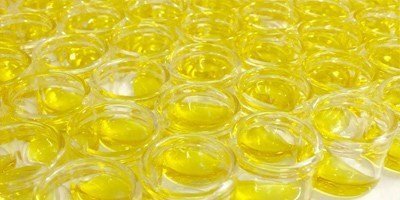 SOURCE: BENZINGA
HOW ONE COMPANY IS CAPITALIZING ON CANNABIS DISTILLATES' SURGING POPULARITY
DATE: MAY 21, 2018
Benzinga reached out to Root Sciences, the largest cannabis distillery equipment maker in the United States and the producer of the Short Path Distillation system, which is used to make distillates containing tetrahydrocannabinol, cannabidiol and other cannabinoids... The company's equipment "rapidly puts the cannabis oil in its final stage," with THC potency in the upper 90s percentage range and no impurities, CEO Nenad Yashruti told Benzinga. In a 2016 interview with Dope Magazine, Yashruti said that for medical patients to recreational consumers, "concentrates of this purity, potency and consistency will be the cornerstone of future cannabis consumption." Interestingly enough, this statement remains valid to date. "When we brought them out here [to our facility], they were impressed with the technology that we were using in all parts of cannabis," Yashruti said. "They awarded us an exclusive distribution contract in North America for two years." The relationship exceeded expectations in just under six months, he said. "We had so much success and became very close with a manufacturer that they extended the contract for a decade long and make it global. We are now the global exclusive distributor for VTA and the cannabis industry when it comes to purification plants."
SOURCE: CANNABIS TECH
UNDERSTANDING CANNABIS DISTILLATES AND CONCENTRATES
DATE: MAY 4, 2018
Cannabis distillates are the highly potent, odorless products that activate immediately after use. While distillation may be on the rise in the cannabis sector, it has long been a process trusted by other industries – most notably alcohol. "With a high market demand for cannabis distillates and a relatively straightforward process, it should come as no surprise that businesses are flocking to the sector. The company leading the trend is Root Sciences, the largest and most successful commercial-scale short-path distiller for the cannabis industry. Its system refines cannabis and hemp concentrates into distillates for infusion into a range of products from edibles to oils to vape cartridges. Root Sciences touts its own wiped film process that uses molecular separation or short path distillation to separate the product down to just its cannabinoids. Working at lower temperatures and with a rate of 1500 mph (milliliters per hour), Root Sciences creates potent distillates that also preserve the product's golden color."
SOURCE: CEO CFO MAGAZINE
Q&A WITH NENAD YASHRUTI, CEO OF ROOT SCIENCES
DATE: SEPTEMBER 11, 2017
Q&A with Nenad Yashruti, CEO of Root Sciences a distributor of high end manufacturing and laboratory purification and THC distillation equipment for the hemp and cannabis industry.... Question: "How do you gain attention in an industry that has so much going on, so many products, services and noise?" Answered by Mr. Yashruti: "This is one company that we knew we would gain some traction, but we did not really anticipate how quick and robust the growth would be. We started with a video of the equipment on YouTube and Instagram and that video went viral as soon as we posted it. As soon as that started, we went to trade shows and had more online exposure, magazine articles and features written about us..." Read the full interview here.
SOURCE: GREEN RUSH DAILY
10 BEST CANNABIS EXTRACTION MACHINES ON THE MARKET
DATE: AUGUST 02, 2017
A growing number of extraction and post-extraction machines are now on the market, but who ranks amongst the top? Not only was Root Sciences listed in the top 10 best cannabis extraction machines on the market today, it took the very first spot on the list as number one. Take a look at the best cannabis extraction machines on the market before making your purchase… You can extract oils from cannabis in several ways but they all depend on your machinery. There is equipment to make cannabis-infused cooking oil or potent extracts. Take a look at the best cannabis extraction machines on the market before making your purchase. You can take average dabs and turn them to gold with a short path distillation machine. Cannabis distillates have reached as high as 99% THC. Some of these machines can fit in your home. We recommend the VKL 70-5 Short Path Distillation Plant.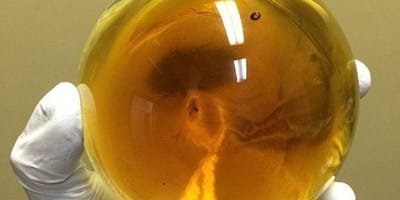 SOURCE: CANNASOS
THC DISTILLATE FACTS: EVERYTHING YOU NEED TO KNOW!
DATE: JUNE 29, 2017
By introducing Root Sciences' short path distillation process, we can now distill cannabinoids at very low temperatures. Not only is distilled THC a very clean and pure extract, but you can also use it in almost any method you like, making it an extremely versatile medicine. Using a "Short Path Distillation" process that is new to the marijuana field. Due to cannabis' requiring a very high boiling point for its cannabinoids to vaporize, a short path distillation process with a high power vacuum was designed to distill at a lower temperature. By introducing Root Sciences short path distillation process, we can now distill cannabinoids at very low temperatures. VTA's distillation process equipment has a very low "residence time," the amount of heat a substance is exposed to while being evaporated. The more powerful a vacuum, the lower the temperature is required to vaporize any substance.
SOURCE: DOPE MAGAZINE
CANNABINOID DISTILLATES IN THE CANNABIS MARKET
DATE: JUNE 26, 2016
The distillate reputation precedes itself. The distilled total cannabinoid potency can go above 99%. Most hydrocarbon or CO2-extracted concentrates range between 65% and 80%. Molecular distillation is the future. "The applications for distillates in the cannabis and hemp markets are literally endless," said Nenad Yashruti, co-founder of Root Sciences. "From the medical patient to the recreational consumer, concentrates of this purity, potency, and consistency will be the cornerstone of future cannabis consumption." The term that describes its production is "short path distillation. Root Sciences is the exclusive North American distributor for VTA in the cannabis industry." VTA, a German company, is the leading global manufacturer of distillation equipment. They contracted Root Sciences because of their vast knowledge of molecular separation, specifically with cannabis. Very few companies have that type of expertise due to the global restrictions in processing THC. Until now, few have bridged the gap between cannabis and distillation.
SOURCE: NEW CANNABIS VENTURES
CANNABIS PRODUCTS & SERVICES
Here is a list of Cannabis products and services on New Cannabis Ventures website. Root Sciences was accepted for inclusion and has been reviewed to be legitimate.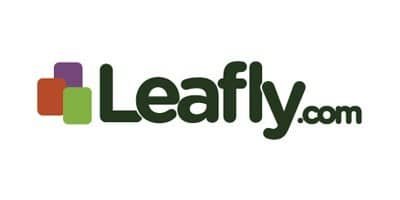 SOURCE: LEAFLY
SHORT PATH DISTILLATION EQUIPMENT
Now a featured brand listed on LEAFLY, Root Sciences has earned their spot on the list. Root Sciences specializes in commercial-scale hemp and cannabis distillation equipment. Our equipment can process up to 1700ml/hour of BHO or CO2 oil with 99.99% total cannabinoids. The end result is a clear distillate removed of impurities, solvents and lipids, leaving you with an odorless clear distillate. Learn more about Root Sciences and the product lines they represent...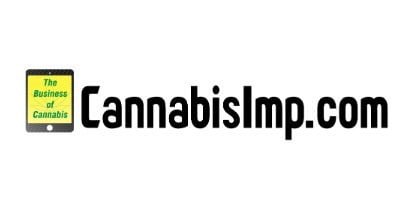 SOURCE: CANNABIS IMP
The Business of Cannabis: Root Sciences Listed on Cannabis IMP
Now discoverable amongst the Cannabis Industrial Marketplace, Root Sciences can be found on CANNABIS IMP. Root Sciences is a leading provider of commercial-scale short path distillation equipment. We combine state-of-the-art technologies under global brands such as VTA with consulting services and financing options to enable our clients to succeed in the medical and recreational Cannabis industry. Root Sciences provides the Short Path Distillation Plant VKL 70-5, manufactured by VTA of Germany, that can be used to refine cannabis concentrates into high quality and odorless distillate. A well-known global leader in their industry, Root Sciences remains committed to furthering the understanding of the science of Cannabis & Hemp.
SOURCE: HERBAN PLANET
MARIJUANA BUSINESS IN SEATTLE
Featured by Hurban Planet's list of top "MARIJUANA BUSINESS SERVICES IN SEATTLE," find more information about Root Sciences and the products they sell. Root Sciences combined cutting edge technologies with global brands (such as VTA short path wiped film distillation systems) to provide a commercial-scale turnkey solution for the distillation of THC and other cannabinoids. Root Sciences equipment, alongside the dedicated service they offer with every piece of machinery purchased, allows clients to make major breakthroughs in the recreational and medical cannabis industry. Learn more about Root Sciences here.
SOURCE: DOPE MAGAZINE
TECH THURSDAY: UNVEILING THE FUTURE
DATE: FEBRUARY 02, 2016
By using the wiped film short path distillation process that Root Sciences is making, one can distill the cannabinoids at temperatures well below their atmospheric boiling point. Few manufacturing systems are able to achieve this process. Certain companies market themselves as "short path distillation," yet they are unable to achieve high levels of vacuum and their heat systems are not designed to process a substance as unique as cannabinoids. The distillate reputation precedes itself. The distilled total cannabinoid potency can go above 99%. Most hydrocarbon or CO2-extracted concentrates range between 65% and 80%. As the cannabis and hemp markets mature, the technology Root Sciences represents could become the standard process for all CBD and THC concentrates.... Cannabinoids' high boiling point results in a very high viscosity, or thickness. The system must be designed to cope with a very viscous substance (honey, for example), or cannabinoids in their purest form. In their purest forms, CBD is crystallized, but THC is a very thick substance. It must be handled and processed with care and skill to refine efficiently. VTA is Root Sciences' company of choice: a uniquely qualified manufacturing system that can refine cannabis oil properly.
If you're a member of the media and would like to talk, give us a call at (206) 558-4900 or check out our contact page for more information.